---

"The Irish invented the bag pipes; the Scottish just haven't gotten the joke yet"

---

Why The Irish Rule
The colors of the flag, for one
Potatoes, you gotta admit...they rock!
Even they beat the British
Soap
Not afraid to kiss a stone that others have
U2
Notre Dame
The ability to tolerate alcohol is pretty neat
Green is in!
Leprechauns & lots of gold, if you catch 'em
Have a woman president
The Cranberries
Sinead O'Connor (Well, every country has their black sheep!)
Jennifer Smith is 75% Irish
I'm 99% Irish! huh? huh?
---
"When Irish eyes are smiling...they are usually up to something!"
---
Some Scenes From Ireland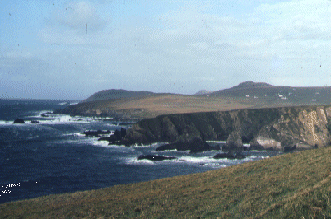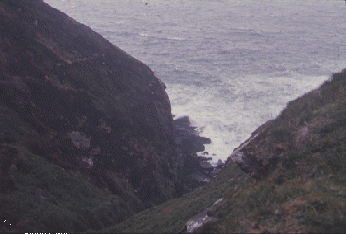 ---
An Old Irish Blessing
May the road rise up to meet you,
May the wind be always at your back,
May the sun shine warm upon your face.
The rain fall soft upon your fields,
And until we meet again,
May God hold you in the palm of his hand